Plantation Shutters Melbourne
At Clearshield, we use three primary materials to construct our plantation shutters
BASSWOOD
Natural style
Light
Real Basswood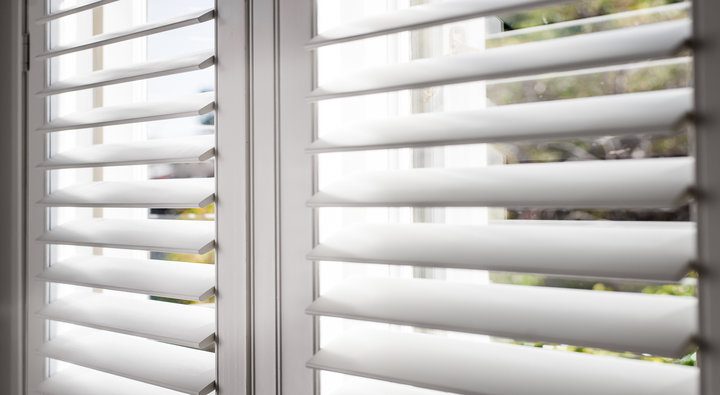 PVC
Easy to clean
Will not rust or corrode
Cost efficient
ALUMINIUM
External solution
Durable
Suitable for Australian climate
Circle & Custom Solutions
Getting confused? No worries, we will help you on-site.
During the official quoting session, we will review your requests and help you determine style, budget, sizing, materials, colour options, size of louvers, fixing method etc. We will not stop until you are 100% happy with what you are getting. Read More
ClearShield are known for our range of security screens. With multiple awards, patented design and professional service, we are the number one choice for home security and protection – we know how important aesthetics is when adding screens, and this is something we take further with our range of interior plantation shutters Melbourne designers love.
In today's modern homes, every aspect of design must be multifunctional. With the increase in smart homes, the Internet of Things has grown to include not only lighting and heating/cooling systems, but also the control of televisions, kitchenware and even blinds.
Plantation Shutters Installed in Melbourne
Choosing the right window dressing for your home can be difficult, but ClearShield offer a wide range of panel glide and roller blinds, Venetian and Roman blinds and plantation shutters in Melbourne and beyond.
Deciding on the right type of shutters for your Melbourne property is made much easier when you have the expertise, knowledge, and design experience of a company like ClearShield to rely on.
Plantation Shutters Melbourne Designers Choose
The history of what we know as plantation shutters is said to have begun in the Old South of America, where plantation houses would not have glass windows, but instead, wooden shutters would be placed on the outside of the house. These shutters could be closed completely to keep the heat, dust, and light out – or opened gradually.
Now, plantation shutters are a feature of different types of houses – used inside to give an elegant, classic finish. The wooden slats (louvres) sit inside a frame that is drilled into the door frame or windowsill, and they can be opened and shut in increments, allowing you complete control over light and privacy.
The wooden louvres are aesthetically pleasing as contemporary window treatments, offering an elegant and classy finish. The association between luxurious properties and plantation shutters offers you the opportunity to achieve that luxury look in your home – and at a surprisingly affordable cost.
Plantation shutters Melbourne builders recommend are a great option if you are looking for a stylish way to manage insulation and noise reduction. In traditional timber plantation shutters Melbourne interior designers recommend, the shutters offer natural insulation – keeping properties cool in the summer, and warm in the winter. They are also an excellent choice for noise reduction, acting as a natural sound dampener, which is important when you live close to a well-travelled road, for example.
Here at ClearShield we can offer you the opportunity to get bespoke plantation shutters designed to perfectly fit doors and windows in any room. We can design and build plantation shutters for Melbourne properties – and beyond.
Plantation Shutters Melbourne Homeowners Love
Ever since we began creating the perforated stainless-steel sheet that has become our patented security screen, we have been innovating new ways to protect homes in Australia from burglars, bugs, and fire. We take the same amount of care preparing and quoting for a single panel in a family home as we do for a large corporate office – and as we are the nominated contractor for the Department of Health and Human Services in Victoria, we are trusted by clients and businesses alike.
We specialise in all security door and window covering products including:
We take care of every aspect of your windows and doors – from design, to manufacture through to installation and aftercare. Our high level of attention to detail means that nothing leaves our manufacturing site in Victoria unless it meets our rigorous Quality Control – and that is why we can offer a fully backed quality, service and product guarantee as well as warranty on all our products.
Whatever you need for your doors and windows, from roller blinds to security doors, fly screens to plantation shutters, in Melbourne and beyond, we can help. Call ClearShield today to arrange your plantation shutters Melbourne quote. Read Less
Sounds goooood! let's do this!
Please enter the details of your query below. This information will assist us in understanding your requirements. Once your query is received we will be in contact with you as soon as possible. Fields marked * are required.