Outdoor Plantation Shutters Melbourne
At Clearshield, we use three primary materials to construct our plantation shutters
BASSWOOD
Style of nature
Light
Real Basswood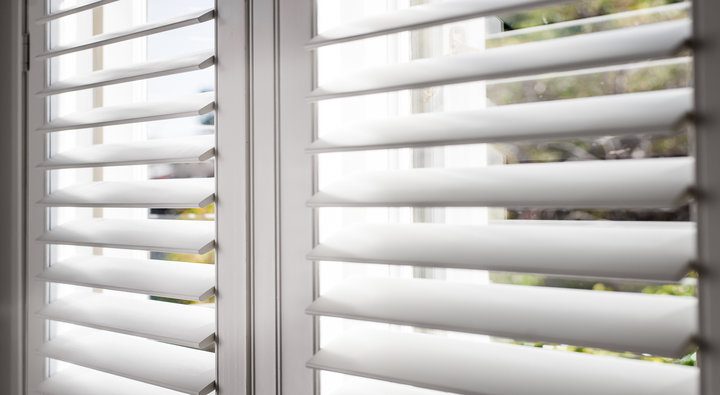 PVC
Easy to clean
Will not rust or corrode
Cost efficient
ALUMINIUM
External solution
Durable
Friendly to Australian sun
Circle & Custom Solutions
Getting confused? No worries, we will help you on-site.
During the official quoting session, we will review your requests and help you determine style, budget, sizing, materials, colour options, size of louvers, fixing method etc. We will not stop until you are 100% happy with what you are getting. Read More
Best Outdoor Plantation Shutters
Although shutters are now installed as interior or exterior plantation shutters, the latter were the original versions and are still the most popular choice. They were intended to keep cool plantation houses in the south of the USA, protecting the occupants from the intense heat and humidity that are experienced there. Similar conditions can be experienced in parts of Australia and so outdoor plantation shutters in Melbourne are a more than useful addition for any property.
Whereas internal shutters generally have louvres that can be adjusted from wide open to fully closed, external plantation shutters tend to have fixed louvres that are set at the most effective angle to deflect rain away from the windows. They are highly durable, able to withstand wind, rain, extreme heat and other harsh weather conditions without deteriorating.
Transform your Property with Outdoor Plantation Shutters
Whilst indoor shutters can improve the appearance of individual rooms, external versions have numerous benefits that include:
improving the appearance of any property, whether traditional or contemporary in style, by adding elegance to its exterior
increasing the value of the property by making it more attractive to potential buyers
providing insulation that will help to keep the house cool in summer by deflecting the vast majority of solar energy before it enters the property
enhancing security by adding a visible extra barrier that will tend to deter most potential intruders
creating great flexibility so you can install exterior plantation shutters on the porch, front or rear windows and doors, whatever their size, shape or style
protecting windows from damage and dirt, especially in storms when debris may be blown around
increasing privacy, particularly if you live near a road where people pass by, preventing them looking in.
Windows can be fully opened in hot weather while the shutters remain closed. This enables cool breezes to enter the property while keeping out flying insects and other pests. You can also have the shutters closed for security and protection or open when the weather is cooler, to clean the windows or to let in natural light fully.
Exterior Plantation Shutters for Every Home
We can supply outdoor aluminium plantation shutters that are lightweight, resistant to corrosion and harsh weather conditions, and are available in a range of colours so they blend in with any style of house. They look great, last for many years and are virtually maintenance free. As well as outdoor aluminium shutters, we also have basswood and PVC versions that are equally suitable for outdoor use and give you a real choice. Whether your home is traditional or modern, conventional or unique, and whatever its size, we can supply the perfect shutters.
Our shutters are available in a range of styles — full height, café style or tier on tier. We can deal with any size or shape of window because all our shutters are custom made so they'll fit perfectly. They can be hinged or sliding and fit any space so they're ideal to open up an area and connect the interior of the house to the outside. And they're professionally made from high quality materials so you know they'll last.
Plantation shutters are a big investment that will enhance the appearance of your property, increase its value and last for many years. Take advantage of all that by buying the best from us. We have great experience and knowledge in installing all types of shutters and blinds, so can give you all the advice you need and help you get the most from your investment.
Choose Clearshield Outdoor Plantation Shutters in Melbourne
ClearShield Victoria is your first choice. With our expertise and years of experience, we know what makes a good security door. We have been working in the Victoria area for 20 years, and we have helped many homes have a better defence against intruders.
We specialise in all security door and window covering products including:
We have an excellent customer service team who are committed to answering your queries. In the unlikely event that you have any issues once your door has been installed, we always put it right as we want you to be completely happy. Unlike some companies, we do not disappear as soon as the job is done. It is our quality and commitment to our customers that means we have received so many 5-star reviews.
Contact us today for your free quote for your security door, and you can look forward to having a home that is protected. Read Less
Sounds goooood! let's do this!
Please enter the details of your query below. This information will assist us in understanding your requirements. Once your query is received we will be in contact with you as soon as possible. Fields marked * are required.