Indoor Plantation Shutters Melbourne
At Clearshield, we use three primary materials to construct our plantation shutters
BASSWOOD
Style of nature
Light
Real Basswood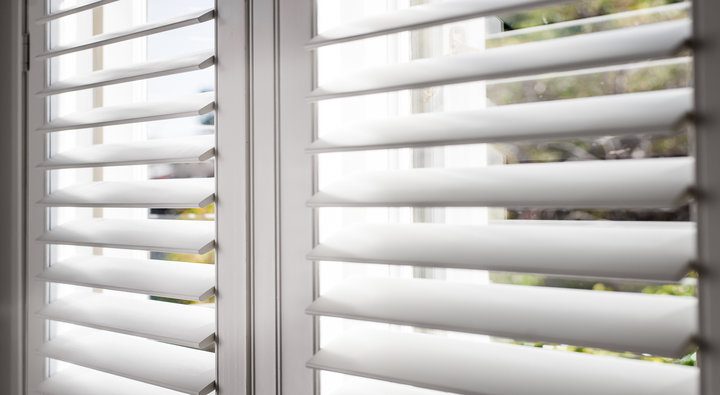 PVC
Easy to clean
Will not rust or corrode
Cost efficient
ALUMINIUM
External solution
Durable
Friendly to Australian sun
Circle & Custom Solutions
Getting confused? No worries, we will help you on-site.
During the official quoting session, we will review your requests and help you determine style, budget, sizing, materials, colour options, size of louvers, fixing method etc. We will not stop until you are 100% happy with what you are getting. Read More
If you want to provide new window coverings for your home, forget curtains and blinds. Instead, fit interior shutters that are a much superior option and offer many benefits.
They blend in with any house style and décor, whether traditional or modern, dramatic or subdued. They're the perfect alternative to other types of window covering and are a choice you won't regret making.
Plenty of Benefits and Style Options that make Interior Window Shutters the Obvious Choice
Indoor plantation shutters are so named because they were commonly fitted in traditional plantation-style houses. But traditional doesn't mean they're old-fashioned; far from it. Our indoor shutters are stylish, flexible and have many modern features that provide lots of essential benefits. These include:
protection against UV light that causes fading of soft furnishings, wallpaper and other items
complete control of the amount of natural light that enters the property
an extra layer of insulation that can help to keep the heat out in summer and to retain warmth in winter
the ability to have windows open in summer while still having protection against insects and other flying pests
improved privacy to prevent people looking in from outside, especially if you live right next to a busy street and are at pavement level
extra security through closed shutters that provide an additional barrier for intruders to get through and also prevent people seeing what's inside the property, even when partly open.
In short, our shutters will save you money, improve your comfort and make you feel safer. They can be fully closed or open to any extent that you want so you have full control over the amount of natural light you let in and the amount of privacy you have. What's more, our interior shutters are in a variety of styles so you can choose the ones that are best for you:
Full height shutters that are the most common type and come in various heights for the tallest windows or doors.
Café style shutters that only cover the bottom part of a window and so are ideal for first floor rooms since they provide adequate privacy and natural light.
Tier on tier shutters that have upper and lower panels that can be operated independently and so give most flexibility.
Shaped shutters that are made specifically for windows of unusual shapes, such as arched, round or triangular.
Sliding shutters that are perfect for large areas, such as those covered by bi-folding doors as room separators or that can open out onto external areas.
Finding the Perfect Inside Window Shutters near me
As well as being available in a wide variety of shapes, sizes and styles, our interior window shutters are also supplied in different materials. Our basswood models give that traditional look and can be painted or stained to any colour and finish you desire while our PVC and aluminium versions are long-lasting and resistant to corrosion. They're all much easier to clean and keep looking great than curtains or blinds, they're extremely durable and they'll add to the aesthetic appeal of any room.
Choose wood for living areas where they'll fit in with any décor and PVC or aluminium for bathrooms and kitchens where their good looks are easy to maintain. All our shutters are extremely versatile, very practical and will add to the value of your home. They're all custom-made so will fit perfectly and they are one of the very best investments you'll ever make.
Choose Clearshield Indoor Plantation Shutters in Melbourne
ClearShield Victoria is your first choice. With our expertise and years of experience, we know what makes a good security door. We have been working in the Victoria area for 20 years, and we have helped many homes have a better defence against intruders.
We specialise in all security door and window covering products including:
We have an excellent customer service team who are committed to answering your queries. In the unlikely event that you have any issues once your door has been installed, we always put it right as we want you to be completely happy. Unlike some companies, we do not disappear as soon as the job is done. It is our quality and commitment to our customers that means we have received so many 5-star reviews.
Contact us today for your free quote for your security door, and you can look forward to having a home that is protected. Read Less
Sounds goooood! let's do this!
Please enter the details of your query below. This information will assist us in understanding your requirements. Once your query is received we will be in contact with you as soon as possible. Fields marked * are required.